Julie Wermelskirchen Kundtz
Julie Wermelskirchen Kundtz passed away peacefully at her home in Woodinville, Washington, on May 20, 2020. She was 55 years old.
Julie was born to Dorothy Svenson and Louis M. Wermelskirchen in 1965. She grew up in Chesterland, Ohio, where she attended West Geauga schools. Julie found her spiritual home at Community Church of Chesterland UCC, where she sang in the choir and went on a mission trip to Puerto Rico. She earned her Bachelor of Science in Nursing at Ohio State University, and became a registered nurse in critical care. Julie worked in the Cleveland area at University Hospitals, MetroHealth, Favorite Healthcare Staffing, Firststat Nursing Services, Meridia Health, South Pointe Hospital as well as a few years as a traveling nurse in Tampa, FL and Washington, DC.
Julie married Roger Kundtz in Chesterland, where they began growing a family of three sons Jared, Brenden and Nicholas. Julie and Roger later moved the family to Woodinville, Washington where Julie and Roger later parted ways but remained close as co-parents to their boys.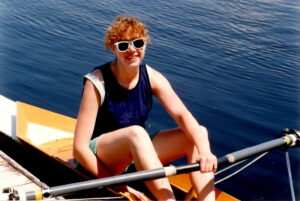 After moving to Washington, Julie worked for EvergreenHealth as an RN in the Critical Care Unit and later as a hospice home-health RN. Hospice turned out to be her true calling, her "best job ever", helping caregivers manage the end of life, at the end of her life.
Compassionate and intuitive, Julie gave her heart and soul to life, whether she was at home, at work or at play. She loved the water, and rowed crew in Ohio for a few years. She enjoyed traveling to beautiful outdoor places especially Dominica, the Outer Banks of North Carolina, Whidbey Island in Puget Sound, Neah Bay in northwest Washington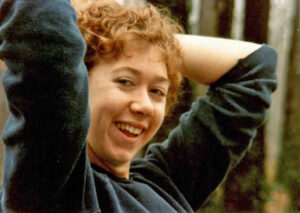 and Mt. Rainier.
She was known for her lovely singing voice and joyful, infectious laugh. She strove to look for the good in every person and everything in life. She loved visual art, and she saw beauty and magic in wildflowers, sunsets and forested vistas. Above all, she loved sharing the experience of the world's beauty with family and friends.
Julie is survived by her sons Jared Kundtz, Brenden Kundtz and Nicholas Kundtz, sister Diane Slota of Kirkland, brother Bob Wermelskirchen of Sarasota, FL, niece Meredith Slota and nephew Kevin Slota, both of Seattle, grand-nieces Madeline, Eileen and Josephine, dear friend Caren Owens of Willowick, OH, ex-husband Roger Kundtz of Woodinville, ex-stepson Nathan Kundtz of Kirkland,  ex-stepdaughter Alicia Kundtz of Avon Lake, OH, ex-sister-in-law Donna and her husband John Moore, ex-nieces Rebecca Moore and Sarah Moore, and many cousins, close friends and co-workers. We love her and miss her always.
In lieu of flowers, the family asks for donations in Julie's memory for Hospice Services at the EvergreenHealth Foundation. A plan is in the works to install a tribute bench in Julie's memory on the grounds at the Gene and Irene Wockner Hospice Center on the EvergreenHealth campus. A memorial service will be held at a later time.