List of Cemeteries in Our Service Area
We can help you with your funeral service using ANY cemetery.
Did you know that in Washington State you do not have to use the services of a funeral home that is associated with a cemetery in order to purchase a plot in that cemetery?  Because Washington State allows funeral homes to be located close to a cemetery owned by the funeral home, some people mistakenly believe they have to use that funeral home in order to buy a plot and be buried there. You don't.  You may use any licensed funeral establishment to arrange and conduct a funeral, including  inurnment of cremated remains or full body burial in any cemetery.
In some states like New York State, cemeteries are prohibited from having an associated funeral home on the premises and may not sell burial vaults. This is done to protect the consumer from predatory sales practices that can sometimes happen when the line between a funeral establishment and a cemetery gets blurred.
In 1984, the U.S. Federal Trade Commission passed a rule to protect consumers.  Called the Funeral Rule, it makes it possible for you to choose only those goods and services you want or need and to pay only for those you select, whether you are making arrangements when a death occurs or in advance. The Rule allows you to compare prices among funeral homes.
When you go to some cemeteries to buy a burial plot, they may try to sell you the entire funeral service, including a casket, the vault to hold the casket, and a grave marker.  The result can often cost in the tens of thousands of dollars. We urge you to discuss your funeral arrangements with us and we will show you ways to avoid exorbitant costs.
The following are some of our area's cemeteries. Veterans qualify to use Tahoma National Cemetery.
Cemeteries may set their own rules and prices. Catholic cemeteries serve members and their families, including some non-Catholics.  Municipally owned cemeteries may limit their services to residents of the city.  Commercial cemeteries generally welcome everyone but may have specific rules about the requirements for vaults, grave liners, and memorial markers.
We serve families using all types of cemeteries and can generally help you save on the cost vaults and memorial markers.
Cemeteries Near Seattle WA
Tahoma National Cemetery

Address:18600 SE 240th Street
Kent, WA 98042-4868
Phone: 425-413-9614
Fax: 425-413-9618
Veterans' Benefits – CLICK HERE
Veteran Cemeteries across the Nation
Map of National and State/Tribal/Territory Veterans Cemeteries
Click on a state or territory to view National Cemeteries in that state.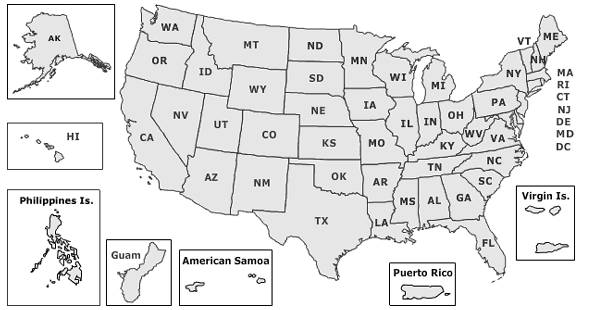 Catholic Cemeteries near Seattle
Holyrood Catholic Cemetery
205 NE 205th St
Shoreline, WA 98155
Gethsemane Cemetery
37600 Pacific Highway S
Federal Way, WA98003

Calvary Cemetery
5041 35th NE
Seattle, WA 98105
St. Patrick Cemetery
Orillia Rd S & S 204th St
Kent, WA 98032

Private and Municipal Cemeteries
Crown Hill Cemetery
8712 12th Ave NW
Seattle, WA 98117
MT. OLIVET CEMETERY
100 Blaine Ave NE
Renton, WA 98056
Monroe Memorial Park
Monroe, WA 98272
(Call us for information)

Kirkland Cemetery (Full Size Burial Lots Sold Out)
123 5th Ave.
Kirkland, WA 98033
(Call us for information)
Washington Memorial Park
Also known as Bonney-Watson Cemetery
16445 International Blvd
SeaTac, WA, 98188 USA

Service Corporation International (SCI) Properties near Seattle
SCI is the largest funeral and cemetery services company in North America. It operates more than 1,400 funeral homes and about 380 cemeteries in 43 states including about 283 funeral service/cemetery combination locations.
_____________
Queen Anne Columbarium
520 W RAYE ST
SEATTLE, WA 98119
(206) 282-5500
Forest Lawn Cemetery
6701 30th Ave SW
Seattle, WA 98126
(206) 932-0050
Riverton Crest Cemetery
3400 South 140th Street
Tukwila, WA 98168
(206) 242-1444
Acacia Memorial Park & Funeral Home
14951 Bothell Way NE
Seattle, WA 98155
(206) 362-5525
Greenwood Memorial Park
350 Monroe Ave Ne
Renton, WA 98056
(425) 255-1511
Cedar Lawns Memorial Park
7200 180th Ave NE
Redmond, WA 98052
(425) 885-2414
Floral Hills Cemetery
409 Filbert Road
Lynnwood, WA 98036-4934
(425) 672-1800
Miller-Woodlawn Memorial Park
5505 Kitsap Way
Bremerton, WA 98312
(360) 377-7648
Cypress Lawn Memorial Park
1615 SE Everett Mall Way
Everett, WA 98208
(425) 353-7141
Evergreen Funeral Home and Cemetery
4504 Broadway
Everett, WA 98203
(425) 252-2244
Evergreen-Washelli Memorial Park
Also known as Oak Lake Cemetery, Washelli Cemetery
11111 Aurora Ave. N.
Seattle, WA 98133
(206) 362-5200
Abbey View Memorial Park
3601 Alaska Road
Brier, WA 98036
(425) 483-0555
Mills & Mills Memorial Park
5725 Littlerock Road SW
Tumwater, WA 98512