Limited Funeral Services in Washington State
Current Guidance in Washington State
Updated March 28, 2020, 2:00 PM

On Tuesday, March. 24, 2020, Washington Governor Jay Inslee ordered a 2 week ban on certain social gatherings. The ban is likely to be extended.
On Thursday, March 26, the Washington State Department of Licensing clarified the proclamation, emphasizing that the prohibition  on gatherings included funerals and memorial services.  Today, March 28, 2020, the Washington State Department of Licensing sent this bulletin:
Licensed funeral homes and cemeteries may conduct funeral services in a funeral home or graveside under the following conditions:
 Funerals are only attended by immediate family members of the deceased.
The family members in attendance must maintain proper social distancing, defined by the Centers for Disease Control as staying six feet apart.
Previous guidance that only mortuary workers were permitted at the graveside appears to have been superseded.  Crematories are still not permitting access to visitors during the governor's order.
Funeral Arrangements
During this national emergency, funeral arrangements are being kept to a minimum. Memorial services and other gatherings involvng more that close family members should be postponed until such gatherings are safe.
Immediate Burial
Immediate Burial involves picking up the deceased from the place of death and placing in a casket, which can easily be chosen using our online catalog. We supply caskets from 2 U.S. manufacturers, Batesville and Matthews. Embalming is not necessary, nor do we recommend it, however the deceased will be dressed prepared and dressed according to your wishes. Then the casket is taken to the cemetery where you have purchased a plot.
Check with the cemetery for their current policy about graveside services.  National cemeteries are currently allowing observation but no committal service.
The death certificate is filed online. Certified copies are available by mail. Download the order form HERE.
Direct Cremation
Direct cremation involves removing the deceased from the place of death and performing cremation as soon as possible after the death certificate is filed. The cremated remains are returned by U.S. mail or safely picked up at one of out offices. If you desire to purchase a permanent urn, you can order one from us and we will place the ashes in it for you.  Call for pricing and availability.
There is a fee for returning remains by U.S. mail. Certified death certificates are available by mail. Download the order form HERE.
Additional Information
In almost all cases funeral arrangements can be easily made using our web site tools.  For people who do not have access to the Internet or a computer, arrangements can be made by phone by calling (425) 823-1900.  In rare instances forms can be mailed to the family, and returned by mail.
If  necessary we will physically meet with the next-of-kin at our offices in north Seattle or Kirkland.  These meetings are kept very short and social distancing principles are strictly observed. Our facilities are regularly disinfected before and after any such visit.
Return of Cremated Remains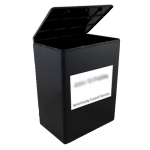 Cremated remains are returned in the temporary plastic urn placed within a clean paper bag. The temporary urn has been disinfected and handled aseptically.
The Governor's ban on gatherings does not prevent people from safely traveling on the state's highways as long as social distancing rules are followed.  Families wanting to pick up cremated remains from our Kirkland Office can safely do so.  Make an appointment by phone and call when you arrive at the office. We will meet you in the parking lot and will observe procedures to keep you safe, as well as our own personnel.