Randall (Randy) F. Hendrickson
Randall (Randy) F. Hendrickson, 54, suddenly and unexpectedly passed away at his home in Kirkland, WA on Sunday, January 27, 2019.  Randall is survived by his parents Ronald and Judy Hendrickson.  He is also survived by his siblings Richard, Robert, Ronald, Julie (Hubble), Janine (Eyre), Russell, Ryan, and Jenelle (Jay).  Randall was an extraordinary uncle to numerous nieces and nephews.  He was a friend and colleague to many.
Randall was born in Spokane, WA on March 12, 1964.  After graduating from Central Valley High School of Spokane Valley WA, he started his life-long formal education at Gonzaga University in electrical engineering, then Seattle Pacific University (SPU) in Computer Science, and pursued numerous other educational programs.  At his passing, Randall was attending the data science graduate school at the Lyle School of Engineering at Southern Methodist University (SMU).  Randall had a successful and illustrious career with most of his time at Microsoft, as well as with several other companies.  Randall loved and enjoyed his family and friends.  His passions included traveling, snowboarding, and world class sports events.  Randall treasured his nieces and nephews and treated them with respect, honor, and provided valuable advice.  His nu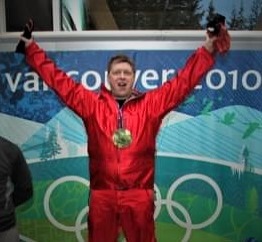 merous friends and colleagues around the world will miss his presence and company.  Randall will be remembered as an epic husband, son, brother, uncle, and friend.  He was an exceptional human being.  RideOn!
A private memorial will be held on February 22, 2019 in Kirkland, WA.  Family and friends are welcome to make a donation in Randall's honor to Gonzaga University at www.gonzaga.edu/give . Please select "give now" and scroll down the page and select the "in honor/memory" option.  His preference would be one of the scholarship options.
A celebration of Randall's life and successes will be held for family and friends at Flatstick Pub in Kirkland, WA on Saturday, February 23, 2019 from 11:00am to 1:00pm and beyond if necessary.  Flatstick Pub is located at 15 Lake Street, Suite 100, Kirkland WA  98033. Please join us for a complimentary toast and mini-golf as part of a "celebration of life" in Randall's honor.  Around the world, the sun will never go down on his family and friends.  Cheers!